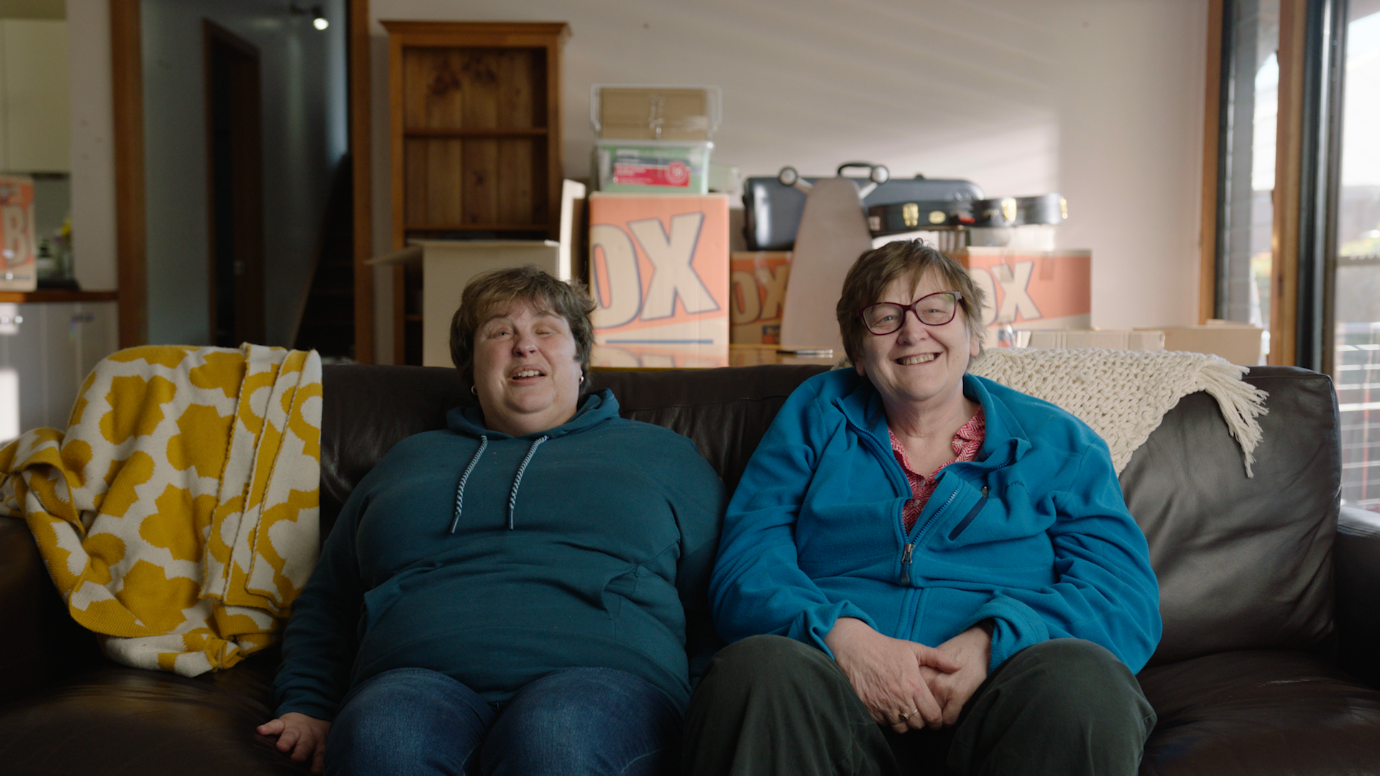 Preparing for your planning meeting
"Learn to think beyond the money you think you'll need, think yes I've got these impairments so I'll need these supports to live out my dreams. Think about what are the most important things that I want to work on in my life right now" – Cath (she/her), Cath is blind.
---
Once you are approved to use the NDIS, you become what is called a participant.
When you become an NDIS participant, you will be put on a plan. Usually a plan lasts for the next 12 months after it has been approved.
What goes in your plan will be worked out between you and your plan manager during a planning meeting.
The NDIS aims to help you meet your goals. What are the things you would like to achieve in the next 12 months, and what equipment and/or supports can help you to achieve them? These supports could be specific support to assist you in achieving your goals, or assistance with the tasks of daily living so that you can focus on what's important to you.
"When I first accessed the NDIS I didn't realise how many ways I could use that funding. I was just like, 'I need a wheelchair'. Having my NDIS plan and learning how to use it has meant that I could find supports I didn't even know I needed. – Robin (they/them), is a multiply disabled wheelchair user.
"My funding covers support I might need as a person who's blind. This includes software on my computer that means I have access to the screen, it reads out to me in speech what's on the screen. I also have a braille computer. If I need help learning new places, like moving to a new house, I do work with orientation and mobility instructors." – Cath (she/her), Cath is blind.
"I have someone who helps around the house, with odd jobs, the dishes, but he also helps me with my uni work and computer stuff, goes shopping with me – all those things might not seem like a lot, but they're foundational for me to go on and do other things." – Debbie (she/her) lives with a psychosocial disability.
---
Is a provider right for you?
When you choose to work with professionals – whether they be for assessments or health care, or as plan managers or support workers – you need to know that they will respect your relationships and identity. Only you can decide if a provider is right for you.
Here are some questions you might like to ask when considering if you wish to work with a new provider:
Do you have an LGBTQ+ Diversity policy? Have staff undertaken diversity training?
Do your systems allow for people whose gender marker isn't male or female? Can those markers be changed?
Do you record and respect people's pronouns?
Think about how to find support workers and services who work for you.. Ask friends or members of your support networks for recommendations.  You can decide how much you feel comfortable letting your support worker know about you.
QueerAbility has produced a letter you can download and fill in to introduce yourself to new providers.
 

You can download it here.
---
Your First Planning Meeting
Prepare for your first planning meeting by completing a copy of the NDIS planning booklet.
The planning meeting often takes place by phone. If you get a call from an NDIS provider, you should first ask them if this is a planning meeting.
Your planning meeting can last for up to an hour. To prepare for your planning meeting, make sure your phone battery is charged and you're in a quiet place with good reception.
You can have a friend, family member or carer with you if you want and can ask for them to speak on your behalf. You can ask the person you're speaking to stop and repeat or explain things at any time.
Your NDIS plan includes your goals, needs and aspirations for the next 12 months, and the supports you will receive to meet these goals.
For example, you may want to have a support worker help you to use public transport so you can attend social events in your area, or you may want to learn ways to manage your anxiety so you can look for work.
Think about what goals you want in your plan, and the supports you might need to reach them.
"I've managed my cerebral palsy by myself my entire life. It blows my mind I now have money to access allied health services and explore other avenues I might not have thought about. My goals are around maintaining mobility and improving health and well-being, and I can already see really big changes. I'm seeing an exercise physiologist who's focused on improving my strength and balance. With support from the NDIS I've found a modified trike that suits my needs. It's been one of the best things that's ever happened to me, I use it everyday. I get shopping, get out and about and see people – I'm not sure the novelty will ever wear off!" – Finn (he/him), lives with Cerebral Palsy
---
What will the NDIS not cover?
NDIS will not cover the following:
Supports which are the responsibility of another government system or community service, for example blood sugar monitoring equipment which is the responsibility of the health system.
Things that are not related to your disability, for example entertainment expenses such as movie tickets; or study costs like course fees that apply to all students.
Day-to-day living costs that are not related to your support needs, for example help with the cost of rent or utility bills or everyday groceries like food.
Anything that is likely to cause you harm to or pose a risk to others.
You can find more information on supports provided by the NDIS here.
---
Find out more about the NDIS Journey
Is the NDIS right for you? | Starting your NDIS application | Your NDIS application was successful – What next? | Your NDIS application was unsuccessful – What next? | Self care and other supports | Language used | Useful Links